Here's what we've been up to lately.
Antrim Elementary School - SUNDAY Feb 23, 2020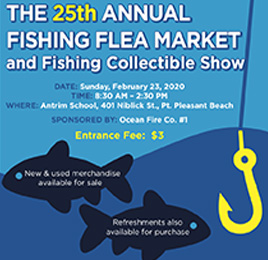 OCEAN FIRE COMPANY's 25th Annual Fishing Flea Market and Fishing Collectible Show - Sunday Feb 23, 2020 - 8:30 AM til 2:30 PM - Antrim School, 401 Niblick St. Pt Pleasant Beach, NJ

COST: $30 per TABLE or SPACE. TABLES ARE LIMITED!
Entrance Fee : $3
For additional information, contact Mike Nowacki via email or call 732-664-3769.
2019 Harley-Davidson Raffle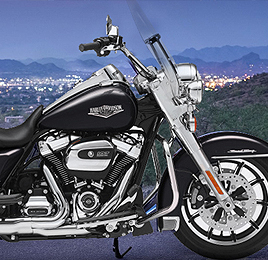 Ocean Fire Company is proud to announce that Frank T of Point Pleasant, NJ is the lucky winner in the 2019 Ocean Fire Company Harley Motorcycle Raffle!