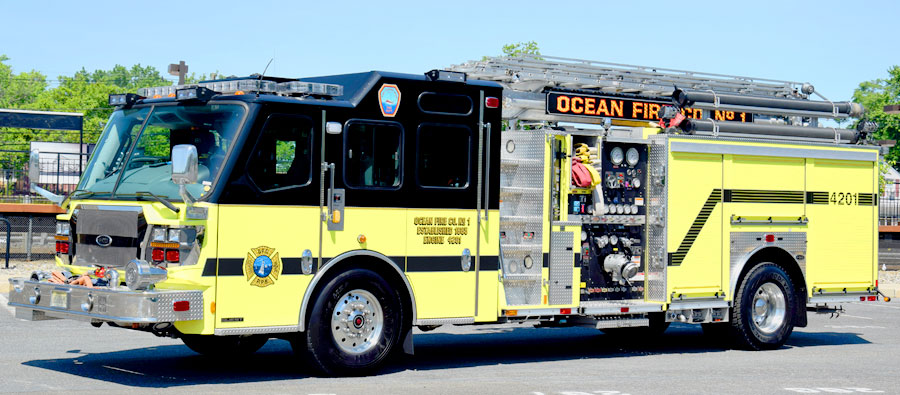 Engine 4201 has a 6 man cab with a 2,000 GPM (Gallon per Minute) Hale pump and 780 gallon water tank. It is also equipped with a 50ft Tele-Boom aerial device used for accessing raised structures and master stream operations. Engine 4201 is 1st due to reported structure fires, fire alarms, CO alarms, and mutual aid calls.
Rescue Engine 4211 is a 2010 E-One Quest 7 man cab with 2,000 GPM(Gallon per Minute) Hale pump, 750 gallon water tank, and 30 gallon foam tank. This truck carries our FAST Team equipment and vehicle extrication equipment. Rescue Engine 4211 is 1st due to MVA's, Fast Team, water rescue, and cover assignment calls.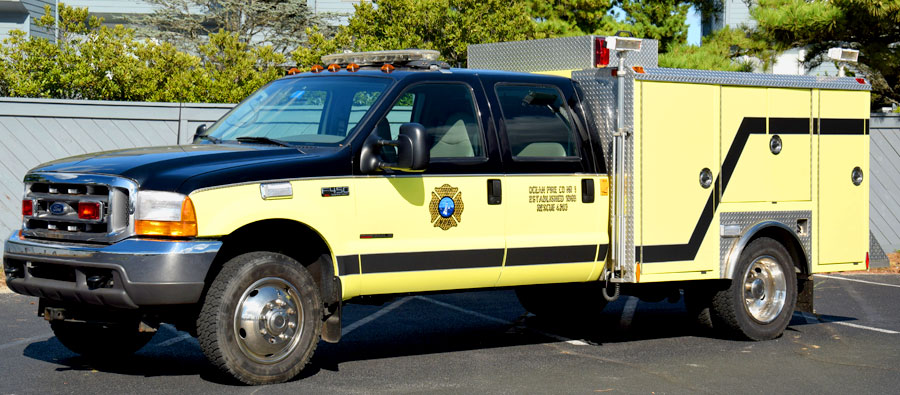 Rescue 4203 is a 2000 Ford F-450/Sewell Bodies mini rescue. It formerly served with Fallston Maryland Fire Department before being purchased in 2018. It carries additional cribbing for MVA's and FAST Team equipment. It responds 2nd due to MVA's and FAST Team calls.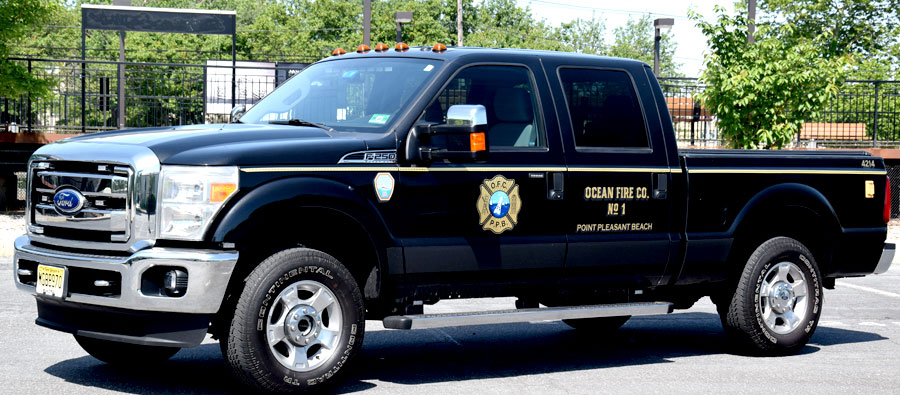 Utility 4214 is a 2011 Ford F-250 pickup. It is used to transport gear and manpower to fire scenes and for members attending firefighter training classes.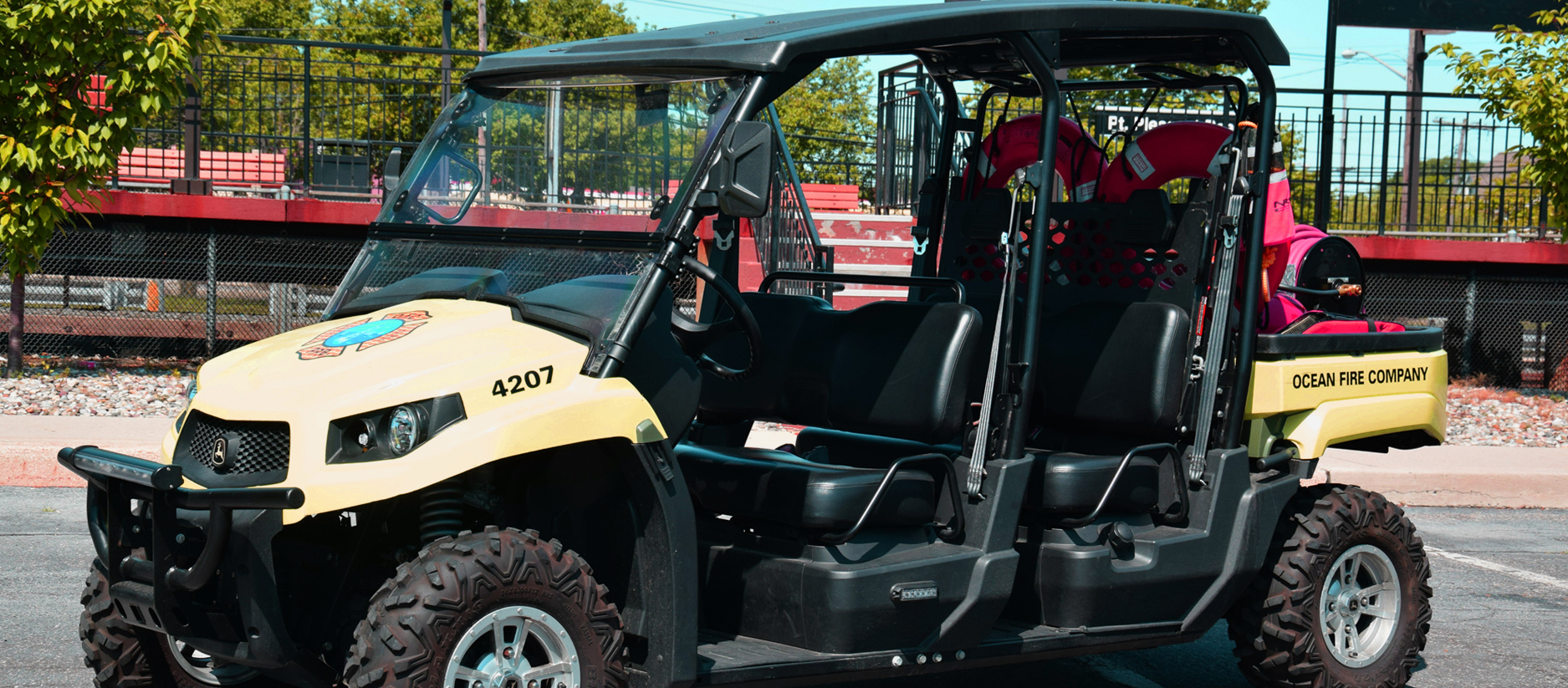 Utility 4207 is a 2013 John Deer Gator. It is equipped with a CAFS mini pump for calls on the boardwalk and to access areas where a full sized engine wont be able to. It carries water rescue gear for water rescue calls on our beaches as well.